24
Aug

Alternatives to the NHBC warranty
If your house has just been built your mortgage company will always ask for a building warranty or similar as part of granting you a mortgage or loan on that property.
The building warranty many have heard of is the NHBC.
For smaller builders and self builders the cost of an NHBC warranty can be extremely high.
The following are alternatives to the NHBC building warranty and often cost less than 50% of the price of getting a NHBC warranty.
Option 1 – a 6 year structural certificate known as a professional consultants certificate.
Option – a 10 year structural warranty called ABC+ Warranty.
Both options to help you secure a mortgage are available through a company called Professional Consultants certificates Ltd.  Contact them on www.architectscertificate.co.uk or by calling 0845 680 0467.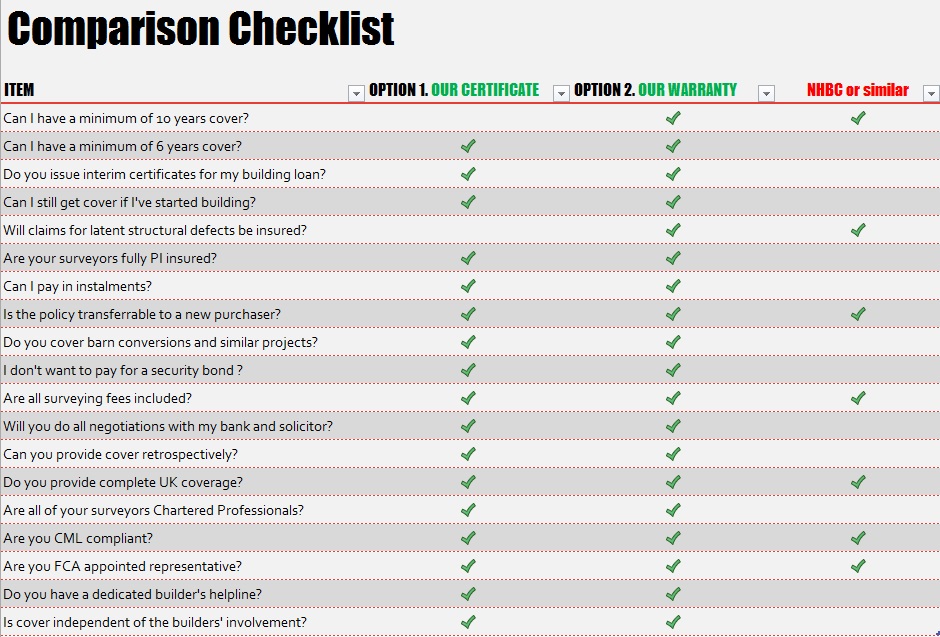 Published Date: 24th August 2014

Category: building warranty
Tags:
nhbc