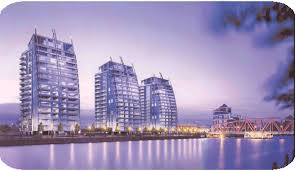 Come to Manchester for residential real estate opportunities!
The number of properties currently under construction are at their highest levels since 2008. The Annual Crane Survey by Deloitte Real Estate indicates a clear agenda of development and growth for the Northern and City Centre areas. They are also indications that 2016 will be the busiest building period since prior to the recession. Active residential developers in and around Manchester include Beech Properties, De Trafford Estates, English Cities Fund, Lend Lease, Pinnacle MC Global, Renaker and the Select Property Group.
Here at PCC Ltd we advise for and provide warranty for all residential development and look forward to a very busy 2016.